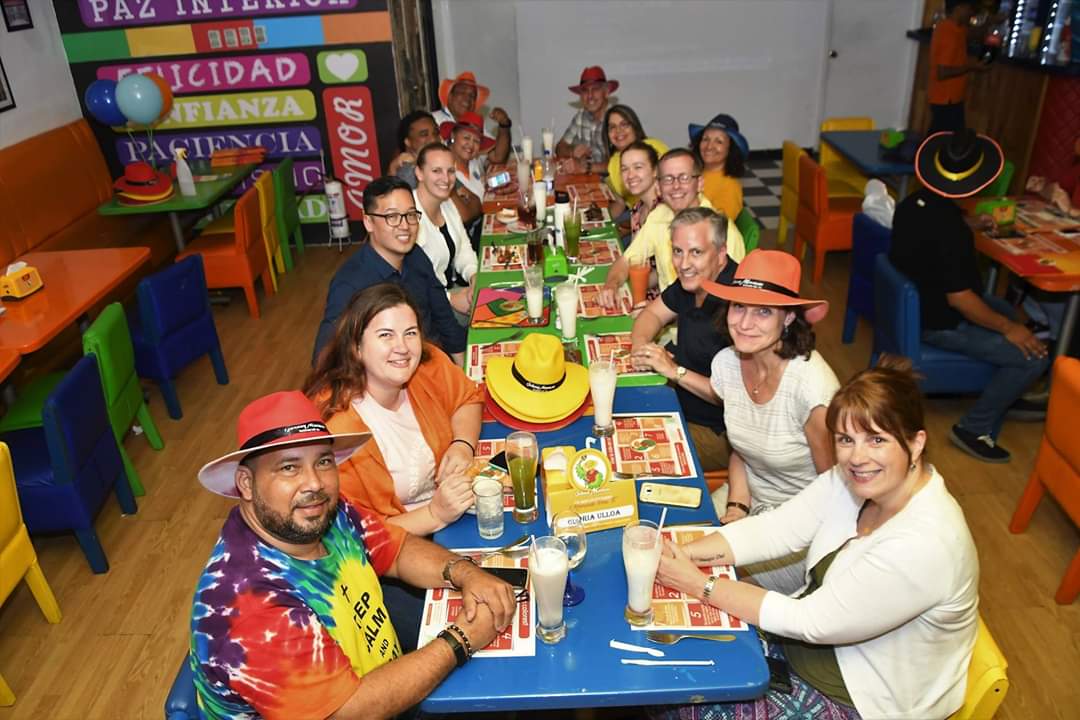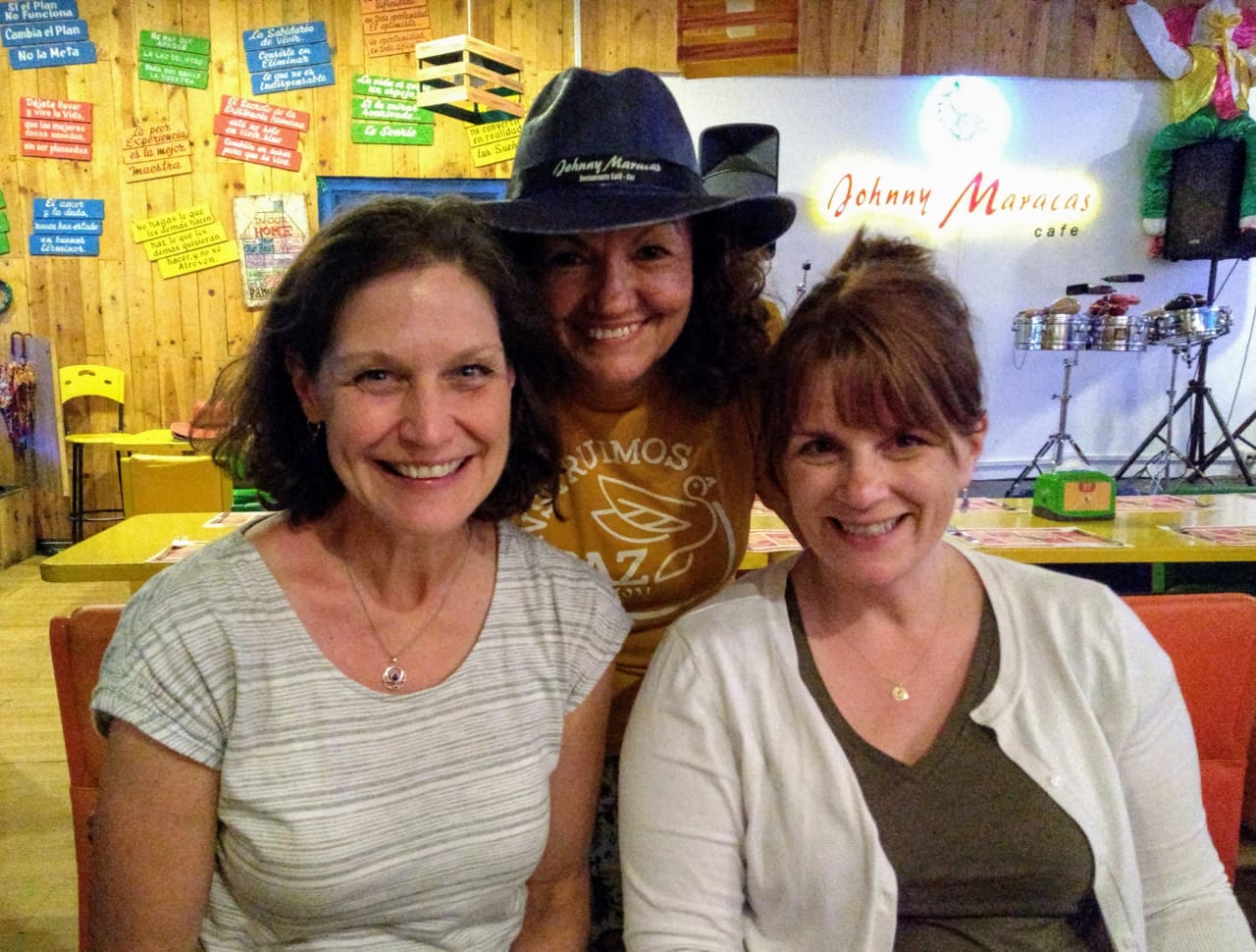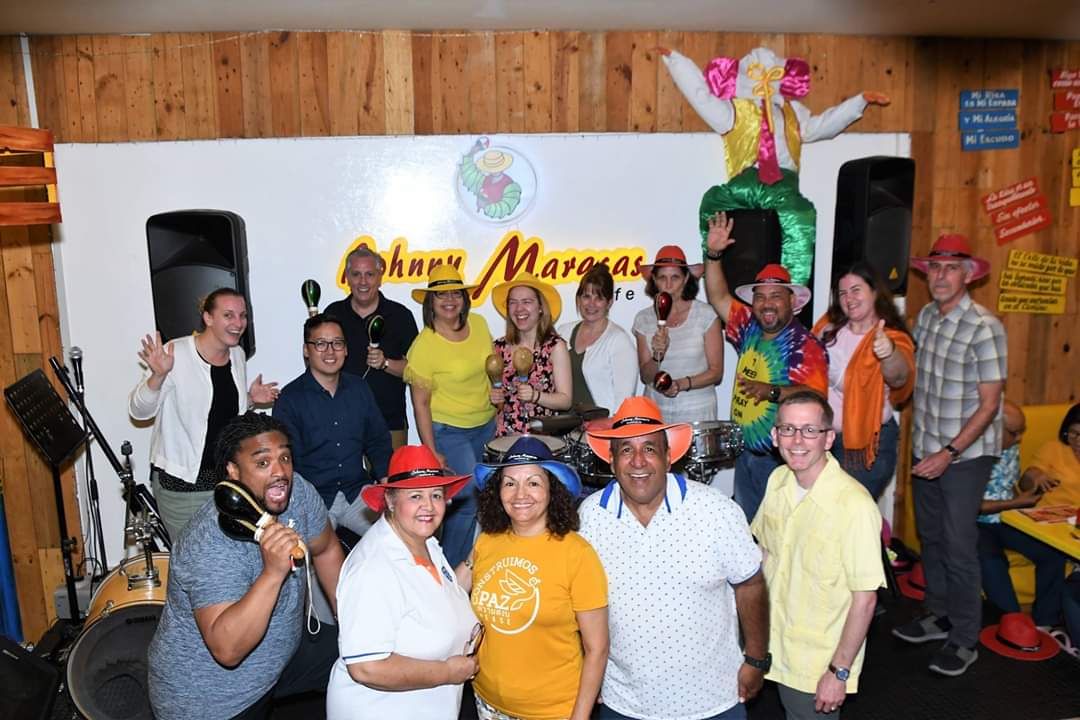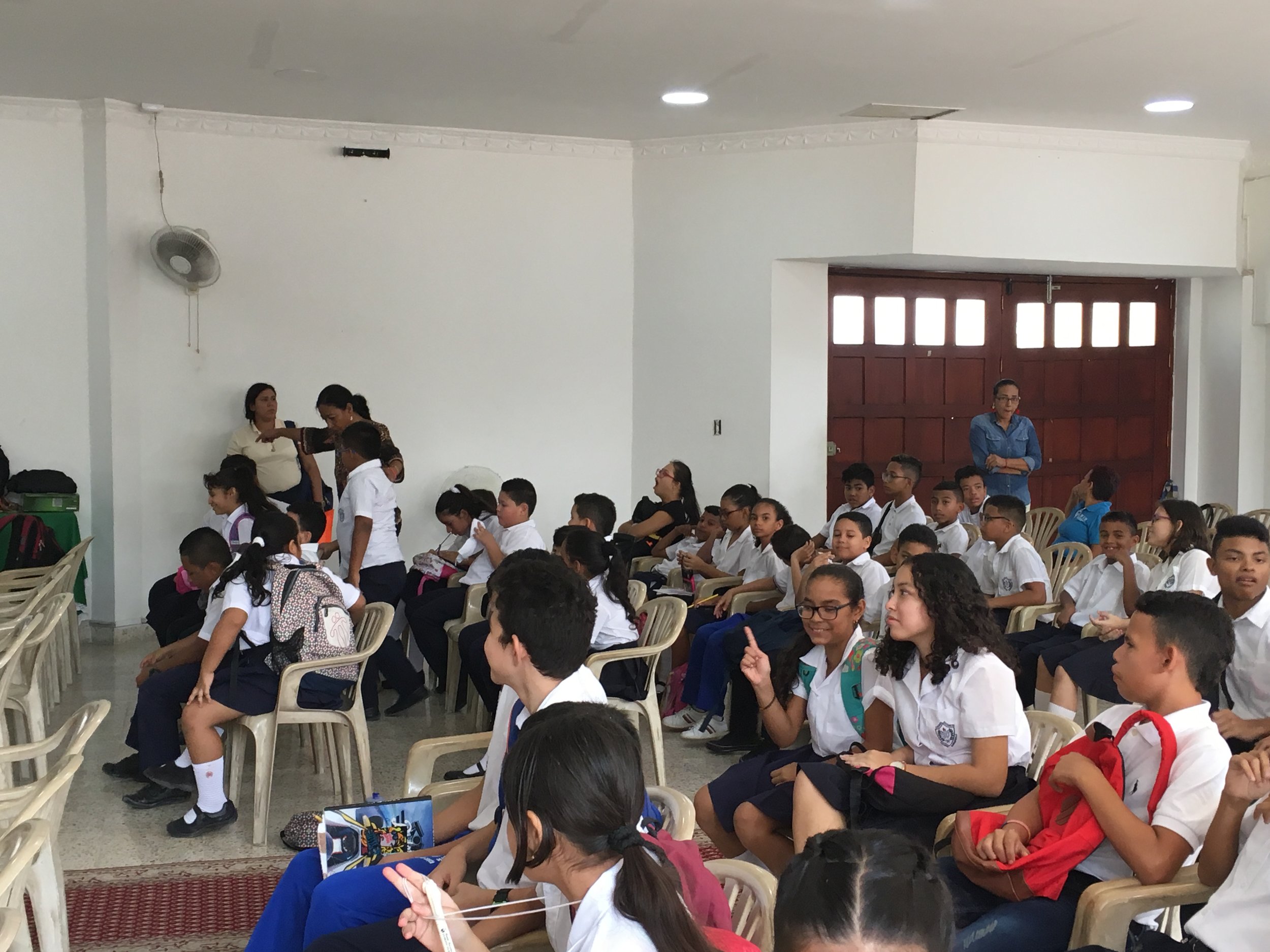 By Rev. Leigh Weber (Vashon PC), 2019 Colombia delegation member
Unpacking Colombia…
I set out for Colombia early on the morning of February 4th with snow falling in Seattle. Between the runway needing to be plowed and the plane de-iced, my flight left late enough that I missed my connection to Barranquilla later that evening. I was already nervous. Before this trip, the extent of my world traveling was weekends and day trips to British Colombia. I considered my more daring side to be the part of me that chose the truck crossing entry instead of the Peace Arch. To say that I had no international travel experience was an understatement.
My late husband was the traveler. As a development economist at Seattle University, Chris had traveled extensively through Central and South America and helped to start the Ghana Study Tour program at SU. I was the parent who stayed back in Seattle, ferrying kids to school and activities.
Three years ago, when I was first approached about the Colombia Trip it didn't take me long to say that I didn't think it was realistic for me to go at that time. The second year, I said I was too new in my call at Vashon to leave. And this past year, when I was asked to go, I ended up saying yes before I knew exactly what I was saying. It didn't take long for nervousness and fear to bubble up to the surface of my thinking and, honestly, I came close to backing out. I'm a single parent and not the most adventurous soul. For many of my colleagues, international travel was not unusual but for me it was a first and I didn't know what to expect.
By the time I arrived in Barranquilla a day late, I was greeted by Renee Notkin and one of our Colombian hosts and taken to my hotel room where I couldn't sleep because I was still trying to take in the fact that I was actually in South America. I literally gasped on the plane when I first saw the continent and I couldn't close the curtains in my hotel room because I kept just looking at the lights of Barranquilla. Early the next day my group headed out to one of the churches where the process of falling in love with Colombia and its people began. It was a whole new world for me.
For the next few days I was ministered to in word and deed, with smiles and hugs, lots of food and also at the Table. I was challenged to communicate in a language I did not speak and met with understanding and gentleness. I made forever friends and not a day has gone by that I don't find myself lost in unpacking more of what I felt and experienced and how I am forever changed.
When I finally found my way back to Vashon, which was a long process because you were still snowed in and there were more flight delays on my return, I began to realize that I had not only fallen in love with Colombia but because of what Colombia gifted to me I was more deeply in love with Vashon and with my congregation at VPC. What I saw in that week were human beings who live, love and move as a larger community, a beloved community, and what I cherish about my own congregation is working with people here who love similarly and want to do more. My congregation eagerly waited for the stories I had to tell and have listened as I have attempted to find the words. Their support has been invaluable.
I suspect that I will spend a long time unpacking from Colombia and I suspect I will return there. What I am confident of most of all is that between here and there, between now and the not yet, I am called to use here what I have learned and continue to learn by amazing human beings, thousands of miles away, who allowed me into their community, ministered to my heart and accepted me just as I am…even after they saw me dance.
I am grateful that I was asked to go, not once but a few times. Persistence is a good and holy thing. I am grateful that I both admitted and lived into my anxiety and fear. Vulnerability is also a good and holy thing. During this liminal season of Lent, this year, I am unpacking and finding treasures I didn't even know were there.
There is more to discover, more to articulate, more to remember and more to work with as I do this unpacking. What you should know is that this trip was not lost on me nor was your support. Part of my heart is forever left in Colombia and that, too, is a good and holy thing.
Leigh Weber